One of the families involved with our programs was devastated after a fire destroyed their home on Friday, December 18th. No one was seriously injured, but the children were treated for smoke inhalation. All of their possessions were destroyed in the fire. We are working to coordinate help for the family in their time of need this Christmas.
UPDATE:
We are happy to let everyone know that the Pelletier family are getting settled into their new home in the West End.
Thank you to everyone who came together to provide for them. They are extremely grateful for the generosity of their fellow Manitobans and those outside the province who responded to their need.
Someone has generously offered to pay their renters insurance fees for the first year. Also lots of furniture, clothing and funds have come in to provide for the needs of the family.
HOW YOU CAN HELP:
As the family navigates this stressful time, they have asked for LBE's assistance. In order to allow the family the space they need in a traumatic time, LBE is receiving donations on the families behalf.
If you have items you would still like to donate, please contact our office. Many items have already been donated and with the funds that have been donated, the family has begun to replace the items that were lost in the fire.
Donating Money: If you still wish to donate you may do so in the following ways:
By Phone: 204-786-8667
By Mail or in Person: cheques can be made out to Living Bible Explorers Inc, and will be disbursed to the family.
600 Burnell St, Winnipeg, MB R3G 2B7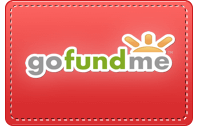 We have been overwhelmed with the response from the public who have a desire to help this family. At this time, please refrain from donating through Canada Helps, please also note we are not able to issue tax receipts for donations to this cause.
You can read more on the CTV website here.